Happy Sunday everyone, I have a new template for you today - but first I want to share some news.

I have been holding this in for awhile now - but I am now CTing for Steph of
Scrappy Cocoa
and I am really excited. She is releasing a new freebie kit this week called Garage Band King, I have a couple of LO's to show you, but you'll have to wait until tomorrow to see them. We've also got a Charity Collab coming out that I hope you all check out and make a donation towards the cause.
But, that's not all! I also joined Nikki of
Just Passin' Thru
's CT! The QP I did below for the challenge is one of her kits. I am pretty excited to have the chance to create LO's for these great designers!
Whew! Lot's of news from me! Don't forget to go vote for your favorite QP at
Pretty Scrappy
, I wouldn't mind if you liked mine the best, it's the circle one!
Alright, thanks for sticking with me - here's your freebie template. In honor of Valentine's day, I did a partial heart template. I used it to showcase a few of my favorite things. How will you use it?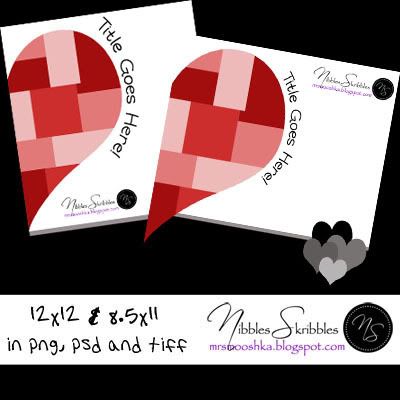 Here's my LO:
find this template and more at my store!