I have another freebie template for you all! This one available right here on my blog. I would LOVE to see what you are doing with these - so please, email me your finished templates at
nibblesskribbles@gmail.com
or participate in the bi-monthly template challenge over at the
DDBN forum
March is going to be a busy and exciting month for me. I have a couple of Guest CT gigs and a few surprises up my sleeve as well so be sure to stop by often!
Alright, on to the freebie already! This is the first template I designed and I'm not sure how I feel about it - but I thought someone out there might love it, so here it is!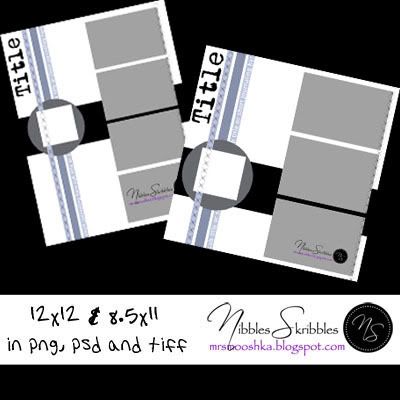 Freebie Expired -
find this template and more at my store!
Thanks for stopping by!