First, I thought I would take a moment and tell you all a little more about me.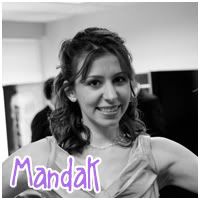 I'm Manda, I am 25 years old and I hail from Minnesota (just a few miles from the Mall of America). I have a wonderful husband, we said our vows last August and have been together for nearly 5 years now. We have a 3 1/2 year old son, Adam and a cat named Brie. I am a working mom, spending my days planning fundraisers for The Leukemia & Lymphoma Society. I got into digital scrapbooking last fall and couldn't believe how generous this community was. As I got more and more involved I realized that there are kind, sweet and understanding people behind this generosity and I wanted to be a part of it! So here I am.
The Nibbles Skribbles Template Team
(in alphabetical order)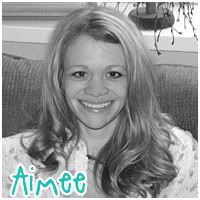 Aimee's Blog
I am a wife and stay-at-home mom of 2 kids, Tyson who is 5, and Macie who is 16 mos old. I feel so blessed to be able to stay home with my children and have a wonderful husband who supports me in everything I do. I live in American Fork, Utah and absolutely love this area. I love to play with my kids, digital scrapbook, learn new photography techniques, camping, and taking care of my 6 chickens. I started digital scrapbooking in the summer of 2008 and I can't get enough of it! I am currently taking tutorials about Photoshop Elements and I definitely have a lot more to learn.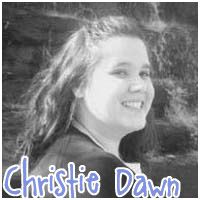 Christie's Blog
My name is Christie and I live in central Arkansas, United States. I am a stay at home mommy to two beautifully amazing kids, Haylie, who is 2, and Hunter, who is 9 months old! I have been married to my best friend and wonderful husband, Michael, for a little over 3 years now. My family is my life and my passion, and usually the center of my scrapbooking! I tried to start paper scrapbooking after my daughter was born, but soon realized it was too hard to do with an infant in the house. I finally discovered the world of digital scrapbooking shortly after my son was born and has been hooked ever since!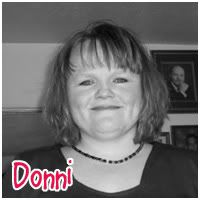 Donni's Blog
My name is Donni. I am a SAHM of 3 and I have been digi-scrapping for almost a year. I love it because I don't have to make a big mess to create beautiful pages and a great book of memories for my children. I also love digi because I can still do it with my 3-year old around.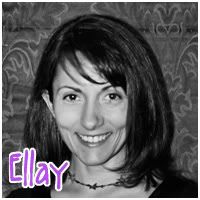 Ellay's Blog
I'm a 37 year old stay at home wife (for now). I've been happily married for a little over two years. I've been digi-scrapping since October. When illness and subsequent surgery kept me from my other passion, fitness, digi-scrapping kept me sane! LOL! Now, I've struck a happy balance between fitness and digi-scrapping. I love this community and can't imagine what I would do without it!!! Ellay is also the designer behind Scraps of Ellay.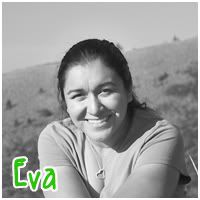 Eva's Blog
I used to work in large corporate banking, but left my job last year in April to stay home with my two year old son- best decision I've made. We moved to Utah late May of last year for my husband's job and I've been very unhappy as I don't know anyone over here. I think I was getting depressed... it all changed when I discovered the wonderful world of digital scrapbooking! I've made a few digi-friends and feel a lot better now that I have a creative outlet. Luckily, we will be moving back to Wisconsin (my home town) next week as my husband is transferring departments, can't wait!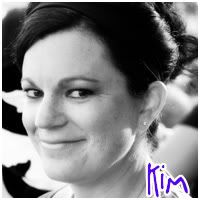 Kim's Blog
I started digital scrapbooking last fall and fell in love with it immediately. I'm still pretty new at all of it, but I enjoy learning new techniques and often get inspired by templates. On a more personal note, I am a stay-at-home mom of two boys. My husband has been in the military for the past 11 ½ years. Every duty station has been quite an adventure and also, as I'm learning, so many experiences lead to great scrapping layouts!
Kori's Blog
I am a SAHM to 3 boys who keep me busy, but also give me lots of things to scrapbook! We are currently living in Utah, but will be moving to California at the end of the summer. I love to read, spend time with my friends, scrapbook, and talk about scrapbooking online!
Steph's Blog
I am a 24 year old work at home mom. I have a 20 month old little boy named Brock. He is a never ending ball of energy. I have been married to my husband, Tim, for 4 1/2 years. We live in Seattle WA, while my hubby finishes medical school. I have been digi scrapping since this summer and designing since the fall-ish. In my spare time, I love to cook for my family and read. I also love to run and am currently training for a marathon. I hate Seattle and can't wait to move back to the wonderful state of Idaho! I am super excited to be joining Manda's TT ( he he) because her templates are the best! Steph is the designer behind ScrappyCocoa.
Check back tomorrow to see some beautiful LO's done by these girls!