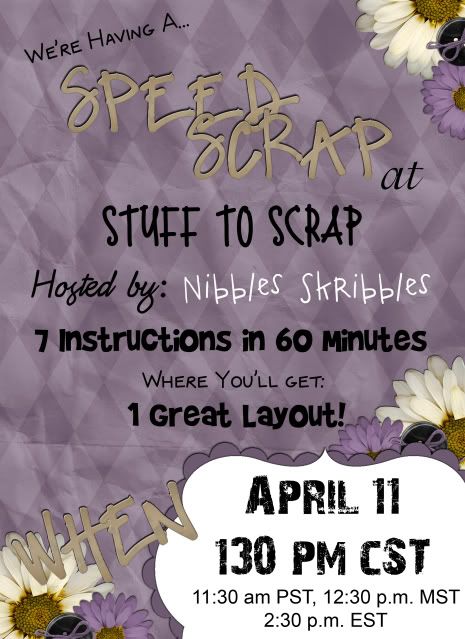 That's right - a Saturday afternoon Speed Scrap hosted by...me! I know many of you have family in town or are traveling for the holiday weekend...but I hope that plenty of you can join me, it's going to be a fun one!
Here's the PP that you'll get - a great template created by your's truly and a special treat: A paper pack by one of my TT members,
Eva
!!! (At STS we encourage new designers to get out there, so I invited my TT to create something to give as part of the PP! Thanks Eva)
Also, wanted to let you know that Nicole is having a sale - 25% off your entire purchase through the end of the month!
Click the flier to be taken to her store.