Forgive me! I got off of work lat yesterday and I had company last night that stayed much much later then I had planned -and I totally forgot to get my part of the Blast Off blog train posted! But, it's here now and I hope you love it!
Welcome to the next stop on your mission, space ranger! You have arrived at my home planet from Planet CT Laura. If you get lost in cyberspace, go back to Ground Control, because Ginger's blog has the map for the whole mission.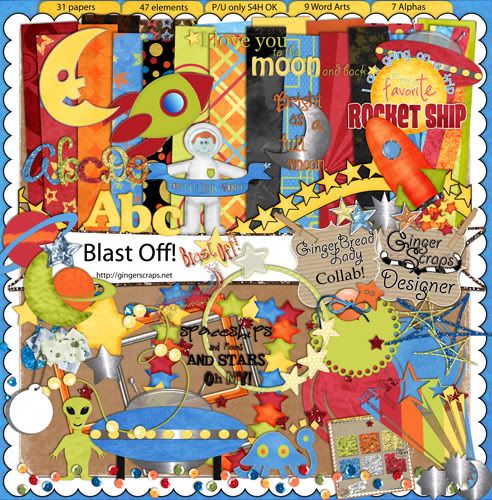 Here is my part of the kit.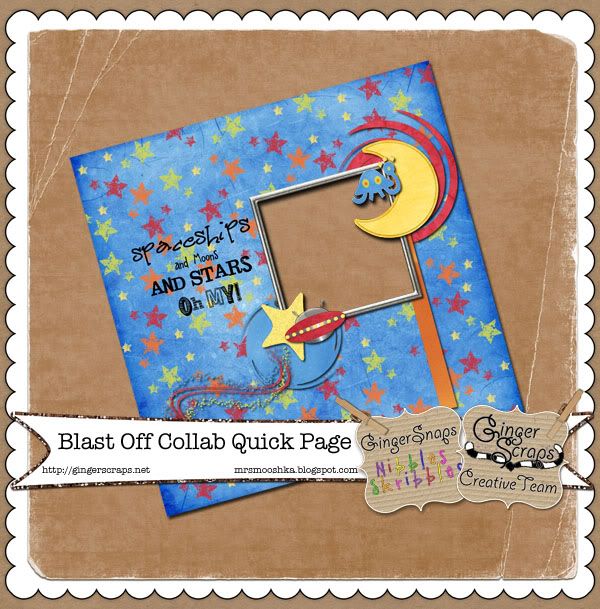 Freebie Expired: Visit Ginger Scraps to find this kit and QP
While you are waiting for your download to finish, why not open another window and go check out the Gingerscraps forum? There are games, challenges, and other digi-scrapping goodness going on all weekend long!These download links will expire on Thursday, April 7th... so make sure you get them while you can. After that, you can buy the whole kit in the Gingerscraps store.
Your next stop: Lindsay's Blog - Planet Spinky Dinks